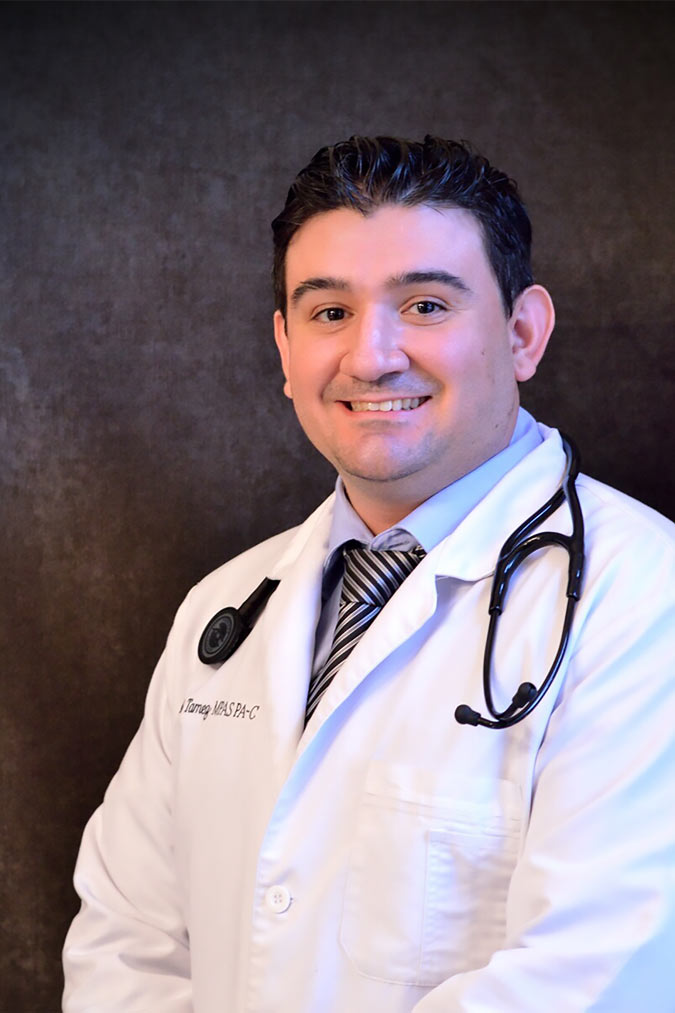 January 30, 2017 10:45 pm
My name is Miguel Armando Tamez.  I was born in El Paso, Tx.  As a child, I had the fortunate opportunity to travel overseas to different countries as my father was a Physician/Civil Servant  so I had the chance to experience and be exposed to different cultures from a very young age.
Our family returned to the Valley in the early 1990's where I attended St. Mary's Catholic School and Incarnate Word Academy in Brownsville, Tx. I graduated from Homer Hanna High School from the Technology/Medicine (TM) program in 2000.  I have always been exposed to medicine from my father (a physician)  and two brothers (both physician assistants) so saw firsthand what it was like to be involved in someone else's healthcare and make a difference in their lives.
I subsequently received my Bachelors of Science in Biology in 2008 from the UTRGV (formerly UTB) and had the privilege to enter into and graduate from the Physician Assistant Studies Program at UT PAN AM with a Masters degree in 2010.
I have now practiced medicine as a physician assistant for over five years in the Valley specializing in Family Practice, Internal Medicine and Pediatrics.  I have been happily married since  October 2012 and we have one son who is almost two years old.
Having a family of my own now, I am reminded of just how important family is and I believe that this allows me to take pride in my work that much more.  I am very happy with my career as a Physician Assistant since I am a part of a special team that cares for patients with their own personal triumphs, struggles and more importantly families as well. I am grateful to be a part of Su Clinica as well as eager and committed to serve the community and  further health education in the Valley.
-Miguel Tamez MPAS, PA-C
Miguel practices at the Santa Rosa community clinic in Santa Rosa.  He is currently accepting new pediatric patients and would be honored to meet you and your family.  
Categorized in: News
This post was written by admin