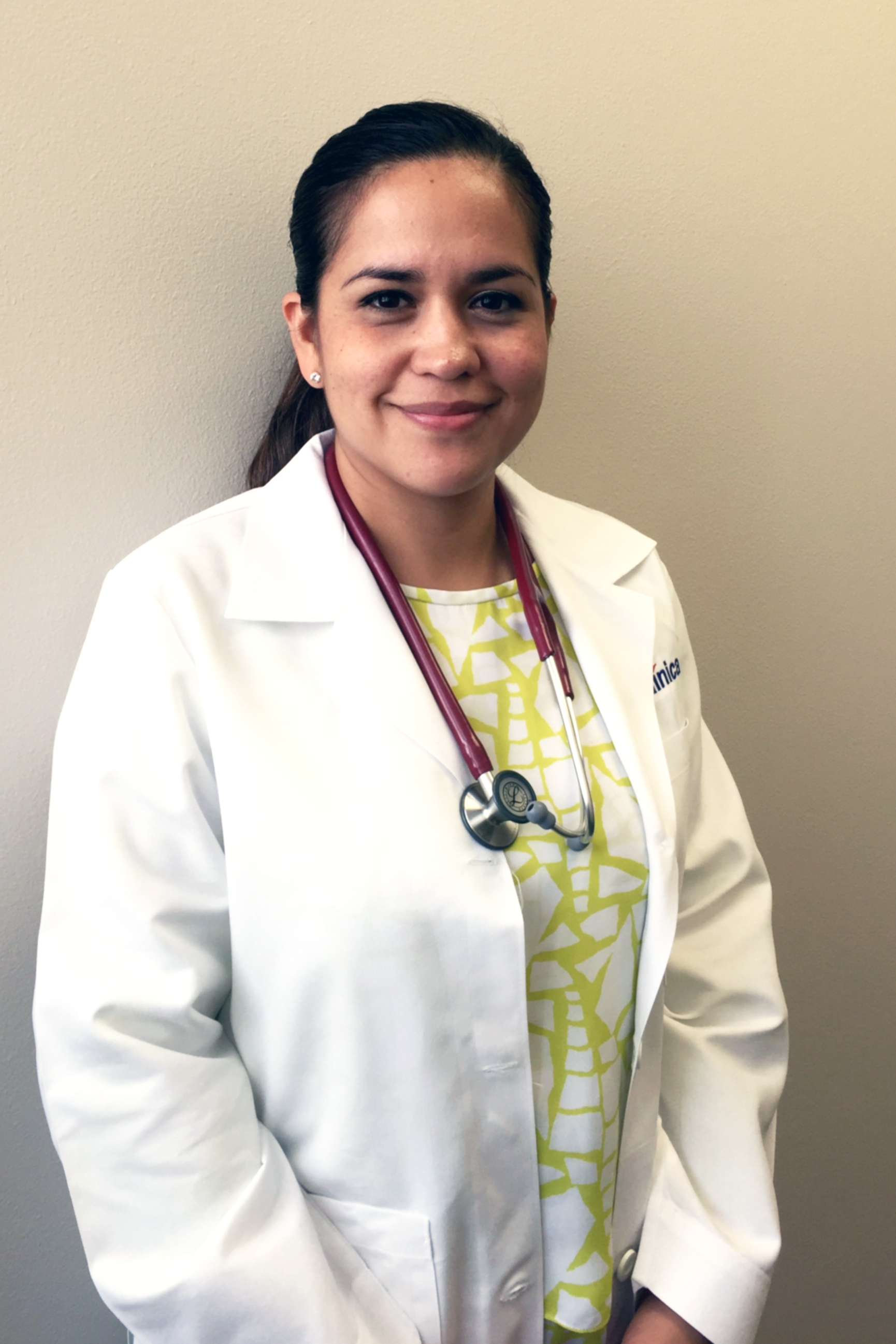 May 16, 2016 8:04 pm
Ana Alonso is a Physician Assistant that received her Masters of Physician Assistant Studies degree at the University of Texas Rio Grande Valley in December 2015. She completed a Bachelor's of Science Degree in Dietetics from University of Texas-Pan American in May 2008. For two years she worked as a Clinical Dietician at the Solara Hospital in McAllen, Texas.
Ana Alonso is from Reynosa, Tamps, Mexico and is fluent in both Spanish (first language) and English. She is happily married and has two children and enjoys spending time with her family.
PA-Alonso looks forward to giving back to the community by providing exceptional care to all; from children to the elderly population. She plans to incorporate her Dietetics background to provide a holistic approach in patient care. Her goal is to provide the same level of care to her patients as she would for her family. She is excited to be a healthcare provider at Su Clinica and to aid in the improvement of each patient's health.
Ana D. Alonso-Ramirez RD/LD, MPAS, PA-C
Ana Alonso es una Physician Assistant que terminó sus estudios en la Maestría de  Physician Assistant de la Universidad de Texas de Río Grande Valley, en Diciembre del  2015. Ella obtuvo su carrera profesional como Licenciada en Nutrición en la Universidad de Texas-Pan American en Mayo del 2008. Los dos años posteriores trabajó en Hospital de Solara en McAllen Texas, como Nutrióloga Clínica.
Ana Alonso es originaria de Reynosa, Tam., México y domina con fluidez el Español (lengua nativa) y el Inglés. Está felizmente casada y tiene dos hijos con los cuales disfruta pasar tiempo en familia.
PA-Alonso espera retribuir a la comunidad con un excelente servicio medico incluyendo niños y adultos. Dentro de sus planes están los de incorporar sus conocimientos como  Nutrióloga para proporcionar un trato médico más completo. Su meta es proveer el mismo cuidado para sus pacientes como el que le gustaría que les brindara a sus  familiares. Ella está emocionada de ser parte de los proveedores de servicio de salud médicos de Su Clinica y asistir en la mejoría de la salud de sus pacientes.
Categorized in: News
This post was written by admin